At ACE childcare, we believe that childhood is a time for play, imagination and discovery.
Your child will receive attention while also exploring their world in a safe and loving environment. We believe in a quality family childcare and offer a positive, nurturing experience for children in home-like setting. We know that each child must feel loved, valued and supportive in order to achieve and thrive. We ensure that basic health and safety standards are met and interactions with children are warm, caring and respectful.

Our goal is to provide care in an environment that nurture each child's uniqueness, hence we are committed to create this environment in partnership with parents to develop a sense of belonging. We also encourage learning through play and guide children's behavior in positive ways.
ACE childcare believes that the early years are an important period in a child's development. A time where they learn social skills, respect for themselves and others, and develop concepts through guidance and teaching. At the end of the day our goal is not only for the children to learn academic skills, but many important life skills such as: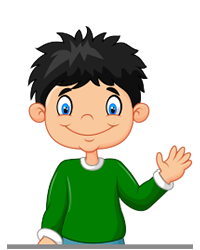 Positive peer interactions
Govt. approved for Affordable Childcare Benefit
Fully Licensed with Fraser Health and City of Coquitlam
Certified Care Provider with Master's in Education and Child Psychology
Copyright 2023 ACE Childcare